Non-metallic BraceFITTING: Things just clicked
Our BraceFITTING is a unique product many engineers have been waiting for: A sophisticated closure system, IP68 as standard and a very comfortable installation of the conduit are only three of the advantages that you will love.
Your benefits with our non-metallic BraceFITTING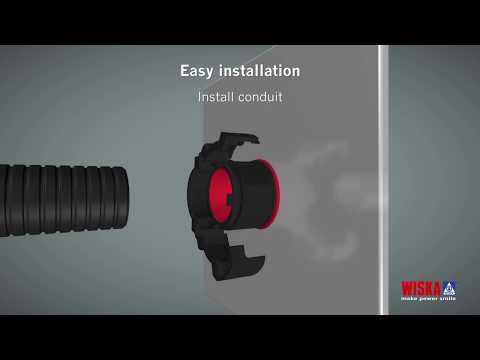 Surprisingly easy to use – thanks to the new hinged cover for lightning-fast opening and closing with one simple standard tool.
Highest protection as standard – all variants of the non-metallic BraceFITTING with IP68 protection class.
Tear-proof – thanks to a new closing system that directly grips in conduit.
Twice the security – The directly injected seal ensures secure installation and perfect sealing properties.
Time-saving maintenance – thanks to the external clearly visible seal.
Cost-saving storage – A completely assembled product that keeps everything in one place saving on warehouse space, costs and time.
Product news
Our BraceFITTING interactive
Our digital leaflet bundled all interactive content about our BraceFITTING in a compact design. Pages will come to life with 3D models, videos and animations.
Click here to have a look.
Our non-metallic BraceFITTING products